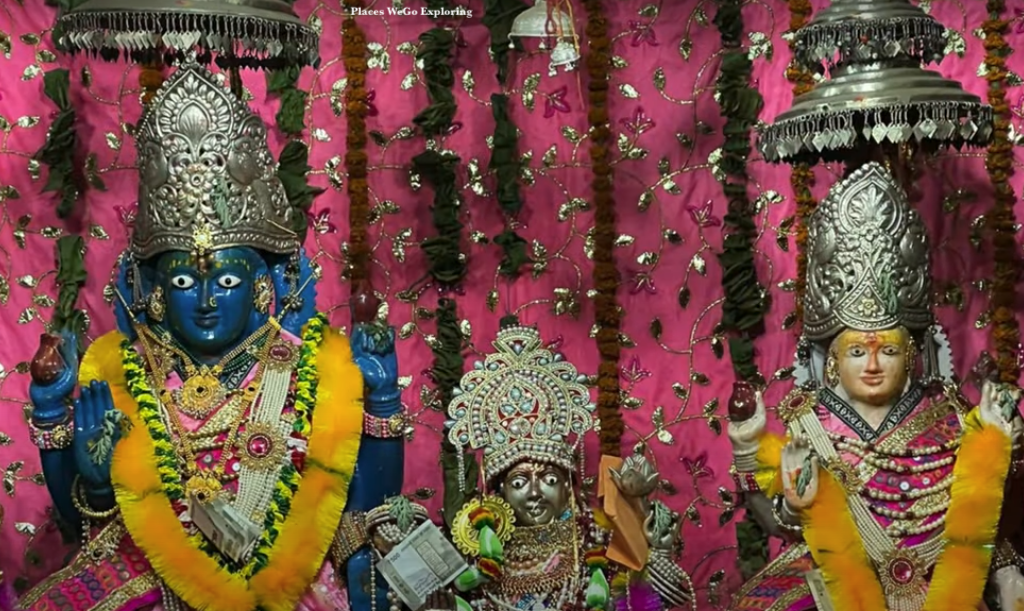 Yamunotri, also Jamnotri, is the source of the Yamuna River and the seat of the Goddess Yamuna in Hinduism. It is situated at an altitude of 3,293 metres (10,804 ft) in the Garhwal Himalayas and located approximately 150 kilometers (93 mi) North of Uttarkashi, the headquarters of the Uttarkashi district in the Garhwal Division of Uttarakhand, India. It is one of the four sites in India's Chhota Char Dham pilgrimage. The sacred shrine of Yamunotri, source of the river Yamuna, is the westernmost shrine in the Garhwal Himalayas, perched atop a flank of Bandar Poonch Parvat. The chief attraction at Yamunotri is the temple devoted to the Goddess Yamuna and the holy thermal springs at Janki Chatti which is 7 km away.
Our first Dham was Yamunotri. Since it was long drive from Rishikesh, we planned to drive up to Barkot, and stay at Camp Nirvana for the night. We started in the early hours around 2 am to beat the traffic to go to our first Dham Yamunotri. Unfortunately there was a landslide near Rana Chatti and we got stuck in the traffic backlog. With the help of the Panditji, we got picked up by his driver and started our hike from Janki Chatti.
Stats:
Trail Name: Janki Chatti – Yamunotri Trail
Location: Uttarakhand, India
Type: Out & back
Distance: 8.39 mi
Elevation Gain: 2,812 ft
Difficulty: Moderate

The hike was so scenic but the crowd and meandering through the mule riders, basket and palki riders was a challenge to the trekkers. We had a good darshan of Ma Yamuna and Ma Ganga and offered our prayers to Ma Yamuna & started hiking down.
Please watch our Yamunotri Dham video: