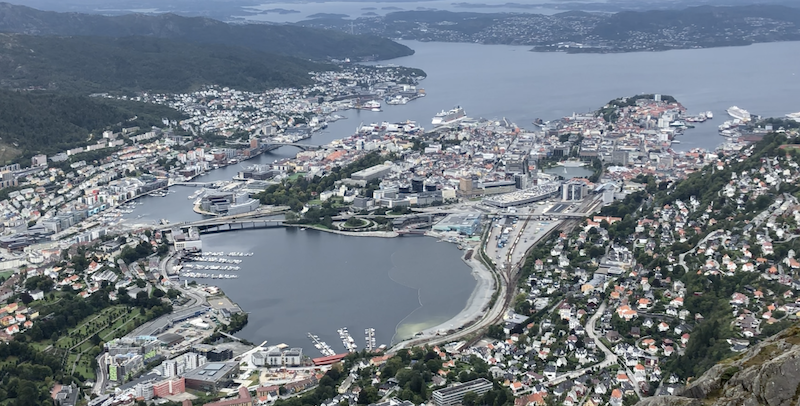 Bergen in Norway is often called 'the city between the seven mountains' and Ulriken is the highest of the Seven Mountains (de syv fjell). It has an altitude of 643 meters above sea level.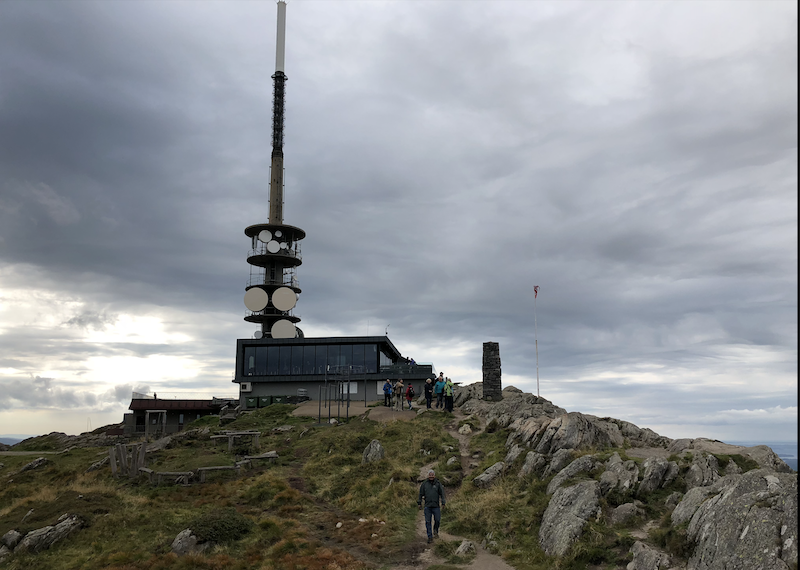 Mount Ulriken Hike is a popular one in Bergen and there are several paths up ranging from steep to not so steep, though a little scrambling is involved. There are signposts along the way. The path is rocky and slippery in wet weather.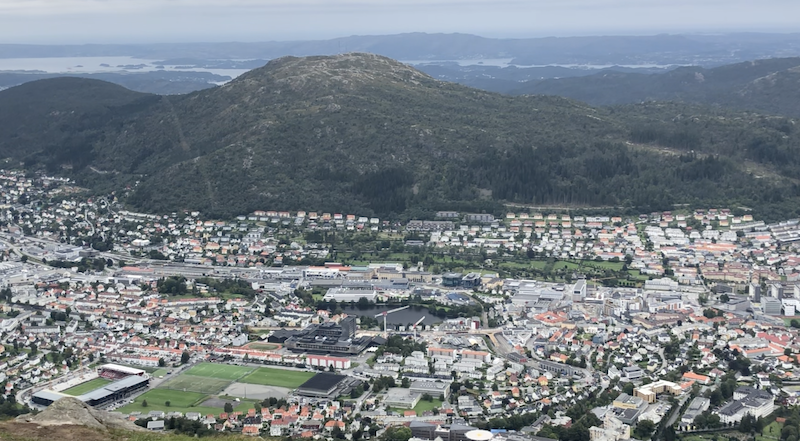 Ulriken has an aerial tramway, Ulriksbanen, that can bring people to the top if they don't want to climb up the mountain. Walking around the mountain is a great experience too. From the summit, we can enjoy the magnificent views of Bergen and the surrounding areas – the sea, the islands, fjords and mountains.
Happy Hiking & Exploring! 😊