There are two base camps on Mount Everest, each on opposite sides of the mountains: South Base Camp is in Nepal at an altitude of 5,364 meters (17,598 ft), while North Base Camp is in Tibet, China at 5,150 meters (16,900 ft)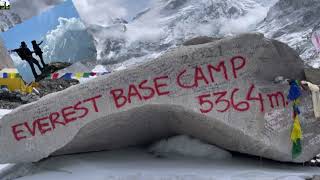 The base camps are rudimentary campsites at the base of Mount Everest that are used by mountain climbers during their ascent and descent; they are also visited by hikers. South Base Camp(which we used) is used when climbing via the southeast ridge, while North Base Camp is used when climbing via the northeast ridge.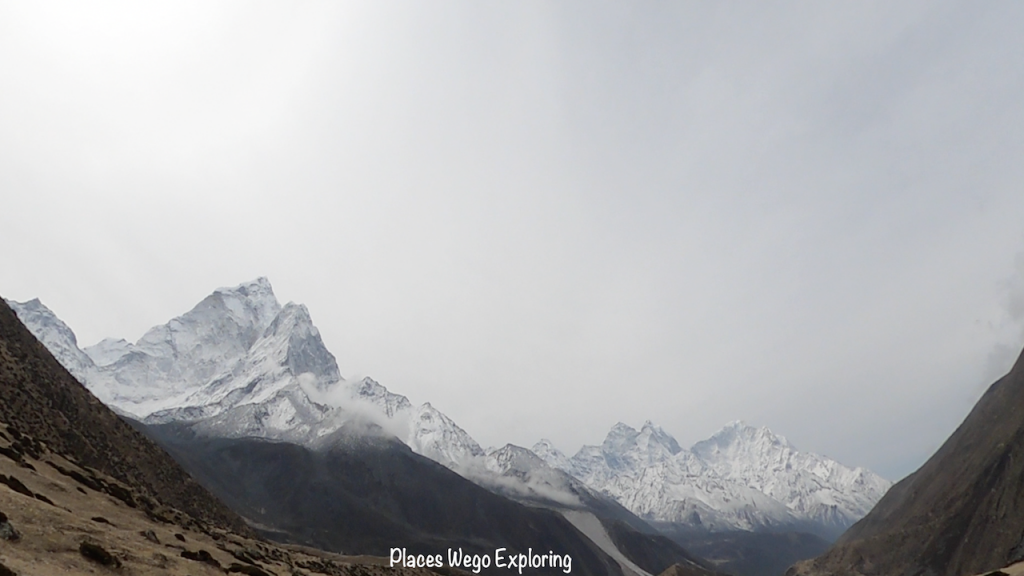 Supplies are shipped to the South Base Camp by porters, and with the help of animals, usually yaks. The North Base Camp is accessed by a paved road that branches from China National Highway 318. Climbers typically rest at base camp for several days for acclimatization, to reduce the risk of altitude sickness.
Our journey to Everest base camp through some of the most spectacular mountain valleys and also through a number of beautiful villages along the way took us 9 days of trekking one way. From Lukla to Everest Base Camp, we averaged 8-10 Kms of trekking and 1800-2000 Ft of elevation gain, every day.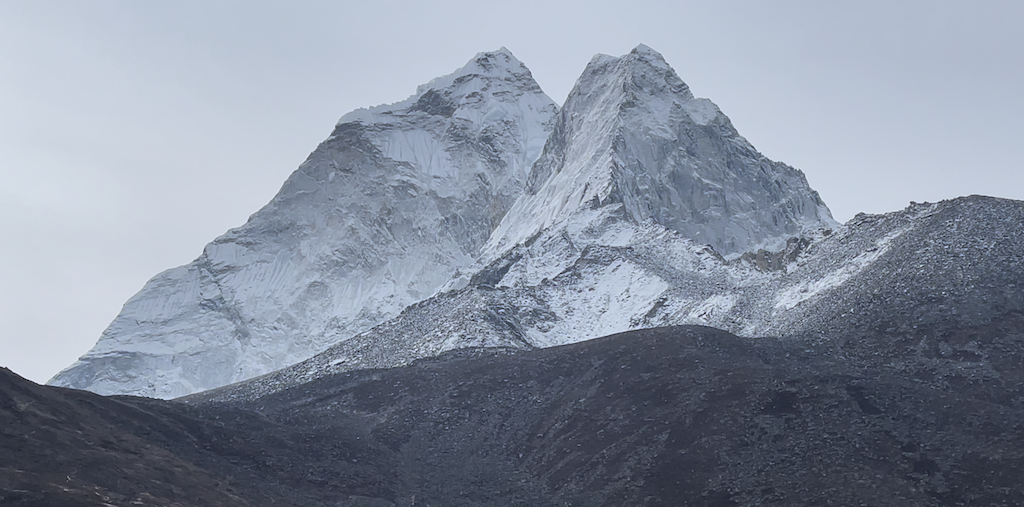 Starting at Lukla, a small town situated at 2,863 meters (9,049 Feet) elevation, we reached the Everest Base Camp at 5,364 Meters (17,598 Ft) and Kalapathar at 5,643 meters (18,514 ft), witnessing the incredible and inspiring views of Himalayas and interacting with many friendly people.
Excluding few weather related surprises, the trip offered us the best of what we could expect from Mother Nature!
We are extremely delighted to share our Video logs to cover everything you need to know about the logistics of the Everest Base Camp (EBC) trek and share our experiences on each day of the trek in web series. Hope it will give you an idea of what to expect planning and trekking to EBC along with exciting views of many Himalayan peaks.
Hope you will enjoy our Everest Base Camp trekking vides. Thanks for your support. This page will offer you a few important statistics.
Day 1 of EBC Trekking: APRIL 25
Flight to Lukla from Kathmandu – 30 minutes flying time
Trekking from Lukla to Phakding
Time Taken: 3 hours 53 minutes
Distance covered: 5.1 miles / 8.2 km
Start Elevation: 2,863 m / 9,049 ft
End Elevation: 2,631 m / 8,731 ft
Net Elevation Gain:( – ) 232 m / 761 ft
Day 2 of EBC Trekking: APRIL 26
Phakding to Namche Bazar
Time Taken: 8 Hours and 20 Mins
Distance covered: 5.1 mikes / 8.2 km
Start Elevation: 2,631 m / 8,731 ft
End Elevation: 3,447 m / 11,321 ft
Net Elevation Gain: 1214 m / 3986 ft
Day 3 of EBC Trekking – APRIL 27
Acclimatization Day at Namche Bazar
Hike to Everest View Hotel & Hike Down to Village Khumjung for lunch Trip and then to Sherpa Museum
Distance Covered: 5.5 miles /8.8 km
Time Taken: 7 Hours and 30 Mins Elevation
Starting Point: 3447 m / 11,321 ft
Elevation Highest: 3,880 m / 12, 730 ft
Net Elevation Gain: 510 m / 1,676 ft
Day 4 of EBC Trekking – APRIL 28
Namche Bazar to Deboche
Distance Covered: 7.5 miles /11.2 km
Time Taken: 7 Hours and 45 Mins
Elevation Starting Point: 3447 m / 11,321 ft
Destination Elevation: 3,731 m / 12, 243 ft
Net Elevation Gain: 510 m / 2,400 ft

Namche Bazar to Deboche – APRIL 28
Day 5: Deboche to Dingboche – APRIL 29
Day 6: Acclimatization Day at Dingboche Hike – APRIL 30
Day 7: Dingboche to Lobuche – MAY 1
Day 8: Lobuche to Gorak Shep – MAY 2
Day 8: Evening Hike from Gorak Shep to Kala Pathar and back to Gorak Shep – MAY 2
Day 9: Goakshep to EBC to Gorakshep – MAY 3