Mexico, officially the United Mexican States, is a country in the southern portion of North America. It is a large, dynamic Spanish-speaking nation with a diverse landscape and a rich history that includes the temples of Chichen Itza, the Mexican Revolution, Cinco de Mayo and the Mexican-American War.
We visited and covered a few iconic places in two of the 32 states in Mexico, Quintana Roo and Yucatán. It was also our first time walking on the sands of the Caribbean Sea. 😘 We kept Cancun as our primary location and made a few day trips to visit the neighboring attractions.
MAYAN RUINS: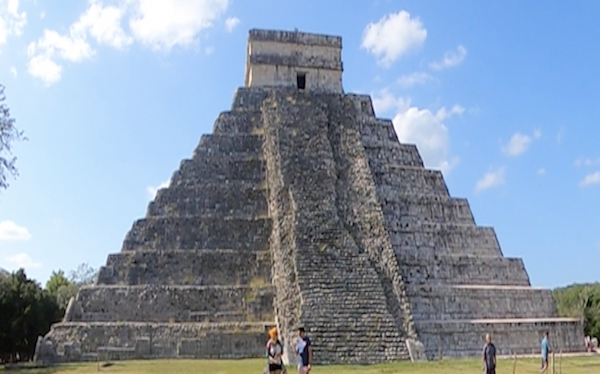 Chichen Itza, a UNESCO World Heritage Site, is the second-most visited of Mexico's archaeological sites and El Castillo (Temple of Kukulcan) dominates the center of the site. The Temple of Kukulcan is considered one of the New 7 Wonders of the World. (👉)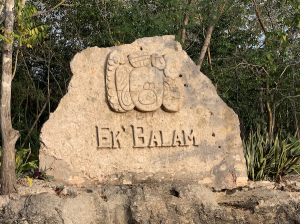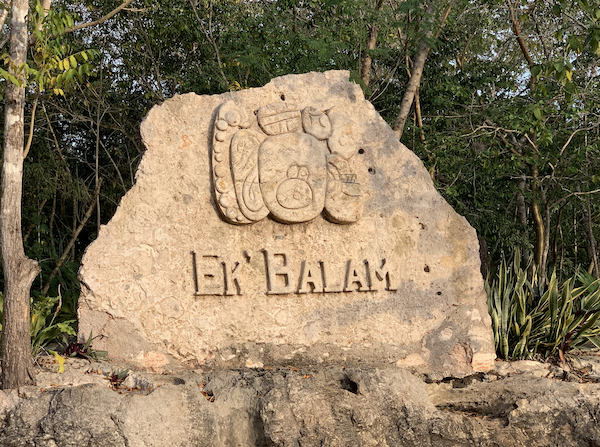 Ek' Balam ek-bælæm is a Yucatec-Maya archaeological site in the state of Yucatán, Mexico. From the Preclassic until the Postclassic period, it was the seat of a Mayan kingdom.
The site is noted for the preservation of the plaster on the tomb of Ukit Kan Lek Tok', a king buried in the side of the largest pyramid. (👉)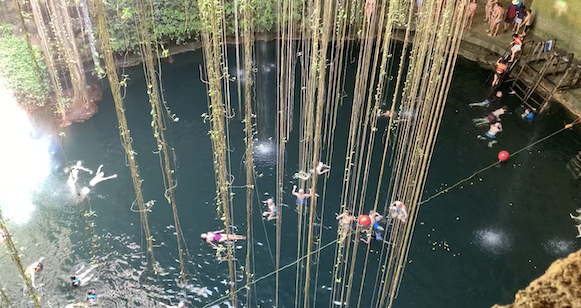 Cenote is a type of natural sinkhole that contains groundwater. It is typical in the Mexican Yucatán Peninsula and some nearby Caribbean islands.
Cenote Ik Kil is sacred to the Mayans. They used this Cenote for both relaxation and ritual services like human sacrifices. (👉)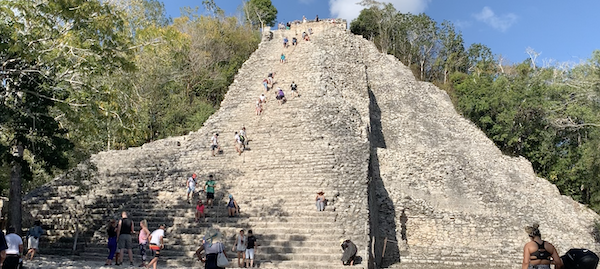 Cobá, the ancient Mayan city on the Yucatán Peninsula, is located in the Mexican state of Quintana Roo. The Mayan site contains a group of large temple pyramids Ixmoja, part of the Nohoch Mul Pyramid is one of Coba's main attractions. (👉)
BEACHES:
Cancún, a Mexican city on the Yucatán Peninsula bordering the Caribbean Sea, is known for its beaches, numerous resorts and nightlife.
Cancun is recognized worldwide for its spectacular beaches of fine white sand, its fascinating turquoise blue sea and unparalleled weather, as well as excellent air and land connectivity, and a first-class hotel infrastructure that places it as one of the best destinations tourist in the world. We visited a few of them while we were there.
ISLAND VISIT:
Isla Mujeres: We visited this island
Río Lagartos: