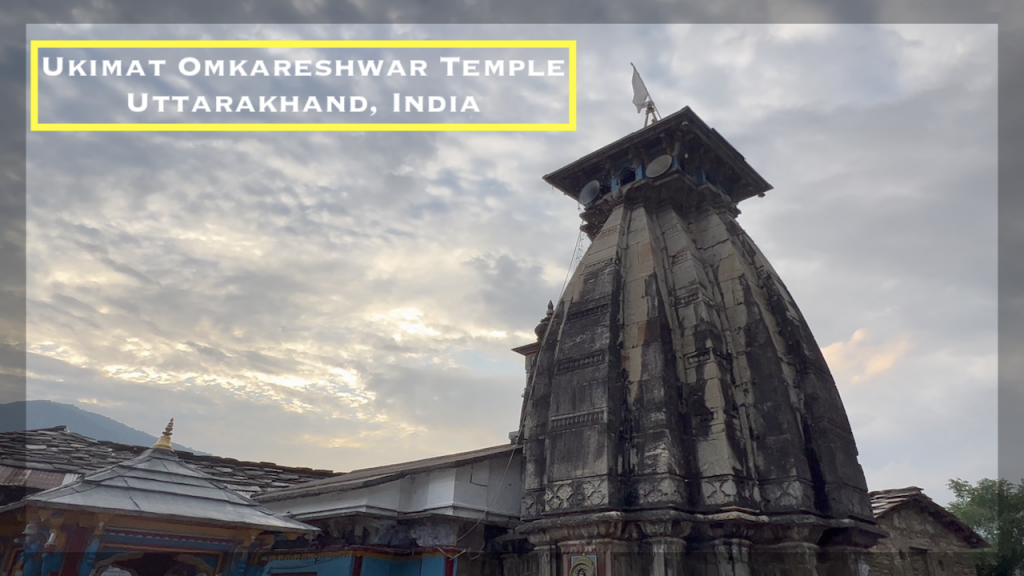 Landmark: Omkareshwar Temple
Religion: Hinduism
Architecture: 9th Century AD group of Temples
Interesting Facts: Shrines for each Navagraha &
State: Uttarakhand
Country: India
Address: Near Guptakashi in Ukimat
Omkareshwar Temple is the Winter Abode of Kedarnathji and Madhyamaheshwar in Ukhimath, a small village at an elevation of 1311 meters in Rudraprayag District in the state of Uttarakhand. The Omkareshwar Temple is a famous Hindu pilgrimage site where Utsav idols of Kedanath and Madhyamaheswar are worshipped here for six months in winter.
The anicent name of this temple was Ushamath. It was named after King Banasur's daughter Usha. Accorrding to Hindu Mythology, the wedding of Usha (daughter of King Banasur and Anirudh (grandson of Lord Krishna) was solemnized here at this temple.
 King Mandhata had performed severe penances to Lord Shiva here standing on one leg. Lord Shiva gave the king the darshan in the form of OM and that was the reason for the name of the temple.
During the winter, the Kedarnath and Madhyamaheshwar Temples are closed due to heavy snowfall in the area. As a result, the Utsava Idols of Kedarnath and Madhyamaheshwar are brought from Kedarnath and Madhyamaheshwar to the Omkareshwar Temple in Ukhimath. The winter puja of Kedarnath and Omkareshwar (the presiding deity of Ukhimath) is performed here. The Omkareshwar Temple is located at Ukhimath, which is at a distance of 41 km from Rudraprayag.