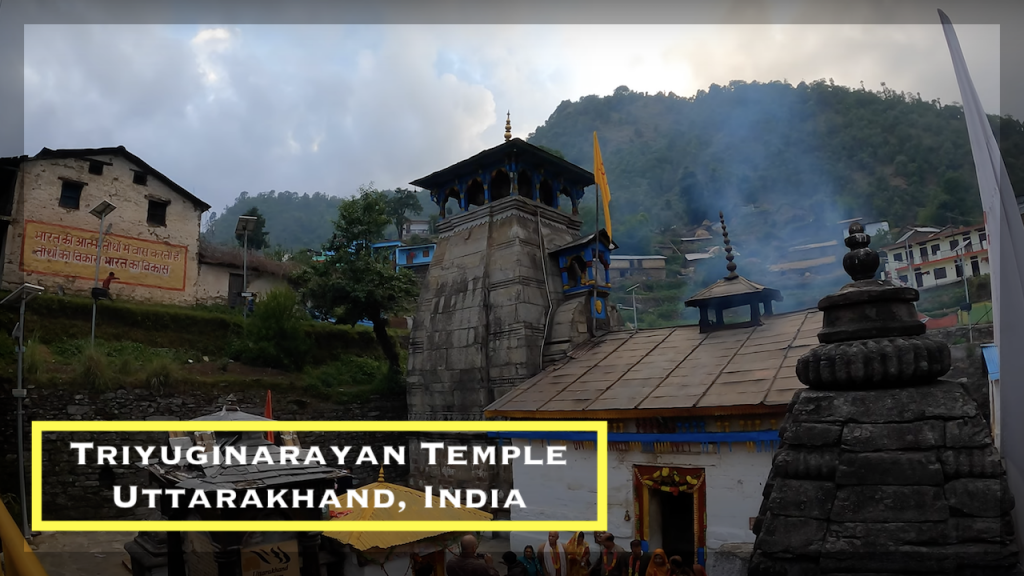 Landmark: Triyuginarayan Temple
Religion: Hinduism
Architecture: 9th Century AD group of Temples
Interesting Facts: Anand Dhuni from the times of divine marriage between Lord Siva and Goddess Parvati and four sacred kunds
State: Uttarakhand
Country: India
Address: Rudraprayag District
It is a Hindu temple located in Triyuginarayan village in Rudraprayag district, Uttarakhand, India. The presiding deity is Lord Vishnu. A special feature of this temple is the perpetual fire, that burns at the temple. The flame is believed to burn from the times of the divine marriage between Lord Shiva and Goddess Parvati. Thus, the temple is also known as Akhand Dhuni temple.
The word "Triyugi Narayan" is a combination of three words "Tri" means three, "yugi" denotes the period of time – Yuga and "Narayan" is another name of Vishnu. The name "ctemple" also originates from the eternal flame legend, "Akhand" means perpetual and "Dhuni" means flame. Devotees add samidha (sacrificial offerings of wood) to the havana-kund and collect the ashes as blessings.
The ponds of Rudra Kund, Vishnu Kund, Brahma Kund and Saraswati Kund are the holy spots situated near the temple. Rudra Kund is for bathing, Vishnu for cleansing, Brahma for sipping and Saraswati is for offering libation. Libation is a ritual offering rice to the deity.