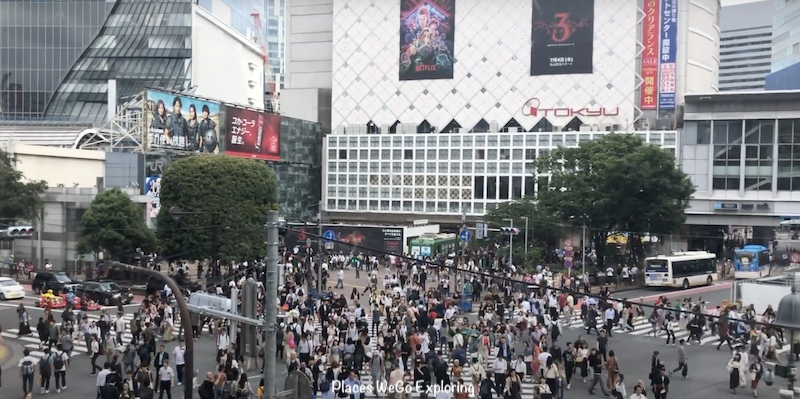 Tokyo's iconic intersection! Shibuya's scramble crossing is where people pour in from all directions and where we witness less vehicles and more pedestrians crossing the intersection.
We witnessed the iconic crossing from the vantage point Starbucks and did the crossing too. It was an unique experience.
It is like Times Square of NYC. The Billboards, the pedestrian crowd and the towering buildings around you – all transport you to a different world altogether. Shibuya Crossing, or Shibuya Scramble Crossing, is a popular scramble crossing in Shibuya, Tokyo, Japan. It is located in front of the Shibuya Station Hachikō exit and stops vehicles in all directions to allow pedestrians to inundate the entire intersection. The statue of Hachikō, between the station and the intersection, is a common meeting place and almost always crowded. The 2012 SOTO Outdoor Media Survey estimated 1.5 million pedestrians per week.
Do you want to be the one in the 1.5 million pedestrians? Don't forget to visit Shibuya Crossing on your visit to Tokyo and you would be amazed at witnessing the crowd thronging the intersection.
Watch our experience in walking the iconic intersection: