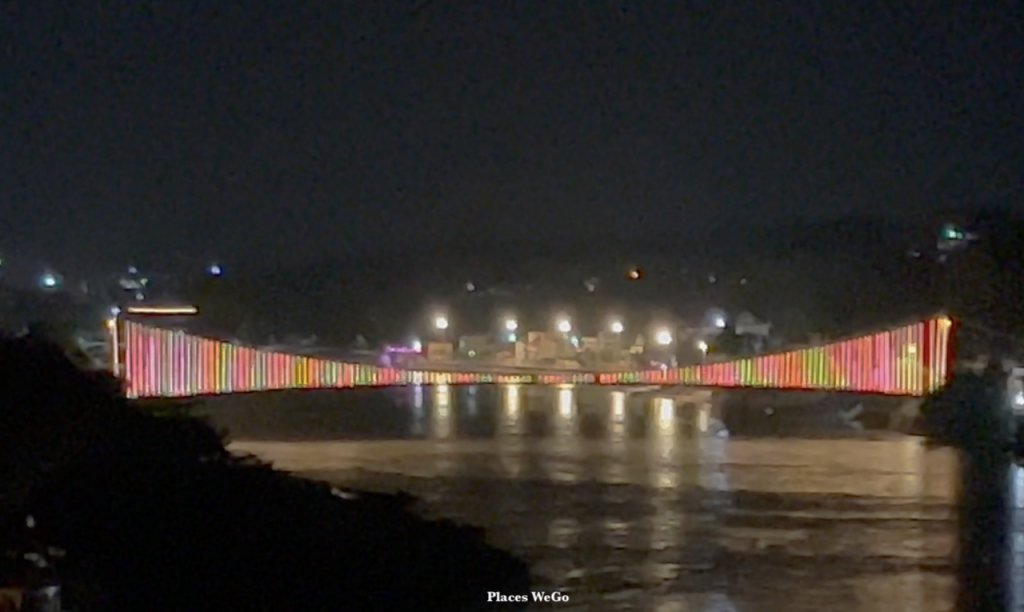 There are two popular bridges across the river Ganga in the divine city Rishikesh in the state of Uttarakhand, India. Ram and Laxman Jhulas are named after two epic characters from Ramayana, one of the two important Sanskrit epics of Hinduism, known as the Itihasas, and the other being the Mahābhārata.
Ram Jhula is an iron suspension bridge across the river Ganges, located 3 kilometres (1.9 miles) north-east from the town Rishikesh in the Indian state of Uttarakhand. The bridge connects the Sivananda Nagar area of Muni Ki Reti in Tehri Garhwal district to Swargashram in Pauri Garhwal district crossing the river from west to east. Built in the year 1986, the bridge is one of the iconic landmarks of Rishikesh.
There are many Hindu ashrams and religious centers established at both sides of the Ganges. It is also a connecting bridge between Sivananda Ashram located in Muni Ki Reti to Gita Bhawan, Parmarth Niketan and other temples located in Swargashram. Though similar in design, this bridge is bigger than Lakshman Jhula which is 2 kilometres (1.2 mi) upwards the river stream. This bridge is constructed with the span of 750 feet (230 m).
Motorbikes are allowed to run on this bridge.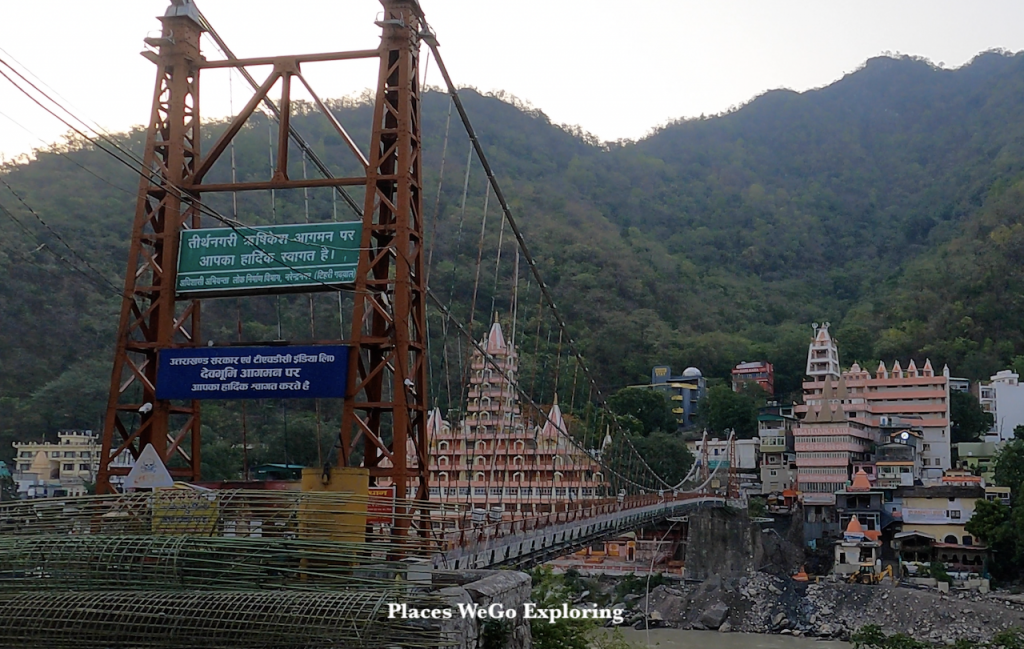 Lakshman Jhula is located 5 kilometres (3 mi) north-east of the city of Rishikesh in the Indian state of Uttarakhand. The bridge connects the villages of Tapovan to Jonk. Tapovan is in Tehri Garhwal district, on the west bank of the river, while Jonk is in Pauri Garhwal district, on the east bank. Lakshman Jhula is a pedestrian bridge also used by motorbikes. It is located on the outskirts of the city. It is a landmark of Rishikesh. A larger bridge 2 kilometres (1.2 mi) downstream from Lakshman Jhula is Ram Jhula.
As of November 5, 2020, this bridge is restricted to pedestrian access and is set to be closed permanently when a replacement is built parallel to it. Barriers on both sides prevent vehicular traffic including motorcycles and scooters.
It is said that the Hindu deity Lakshmana crossed the Ganges on jute ropes where the bridge is found. Lakshman Jhula was completed in 1929.
Happy Travels!