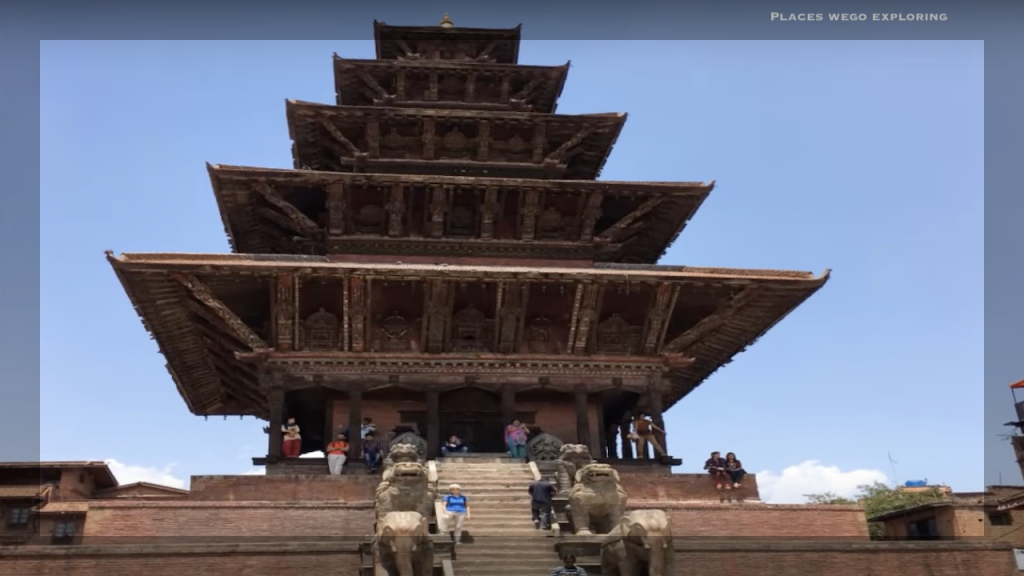 Landmark: Nyatapola Temple
Religion: Hinduism
Deity: Goddess Siddhi Lakshmi
Architecture: Traditional Nepalese architecture
Country: Nepal
Province: Bhakapur
Address: Bolachhen, Bhaktapur, Bāgmatī
Nyatapola Temple, one of the tallest temples in Nepal! It is dedicated to the Hindu goddess Siddhi Lakshmiare, the wrathful manifestation of the Goddess Durga. Nyatapola means "5-story temple" in the Newari language which is one of the oldest languages in Nepal.
The temple survived the 1934 earthquake which destroyed over 1/3 of the other temples in Bhaktapur.
The temple has survived four major earthquakesand its aftershocks including the recent 7.8 magnitude April 2015 earthquake which caused major damage the city of Bhaktapur.
Along the stone staircase leading up to the Nyatapola temple are several guardians on either side. The first are Bhaktapur's strongest men, Jayamel and Phattu, (famous wrestlers) who allegedly had the strength of ten men. Next are two elephants. Then two lions followed by two griffins. Finally there is "Baghini" and "Singhini", the tiger and lion goddesses. Each guardian is said to have ten times the strength of the previous.