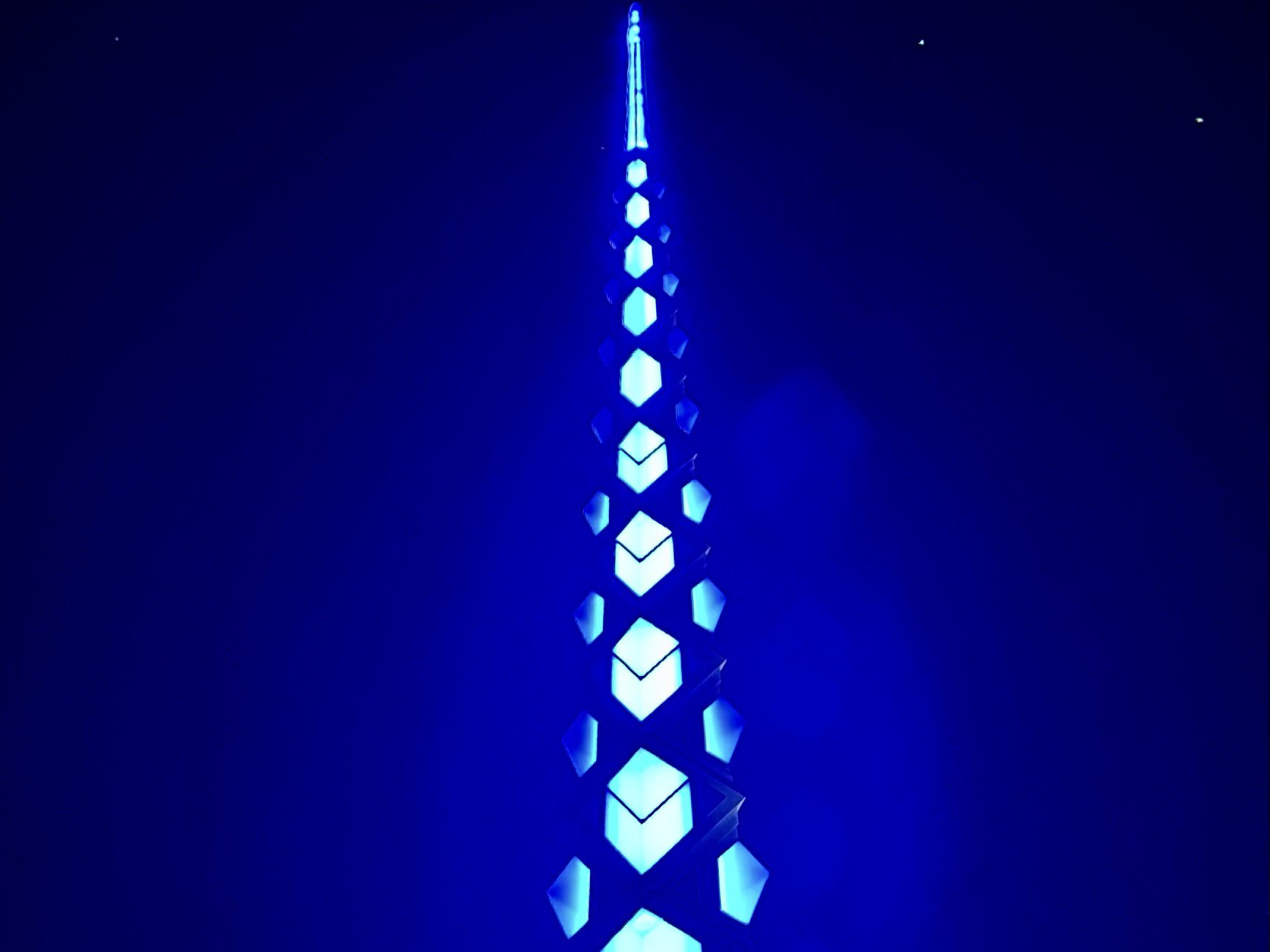 Landmark: Frank Lloyd Wright Spire
Architect: Frank Lloyd Wright
Height: 125 feet tall
Country: USA
State: Arizona
Address: 12621, Frank Lloyd Wright Blvd, Scottsdale, AZ
The towering Frank Lloyd Wright spire was designed in 1957, and built in 2004. It stands proudly at the intersections of Frank Lloyd Wright Boulevard and Scottsdale Roads in Scottsdale at The Promenade Mall. The spire or tower was originally designed for the Arizona State Capitol, and weighs more than 75,000 pounds. It's assembled with approximately 1,700 individual pieces of steel.
The Spire is lit and glows aqua blue at night. The internal illumination system includes 142 eight-foot lamps that range in size from 30 to 96 inches. There are other miniature art works at display below the spire and there are benches to sit and enjoy the views of the spire on cooler days.