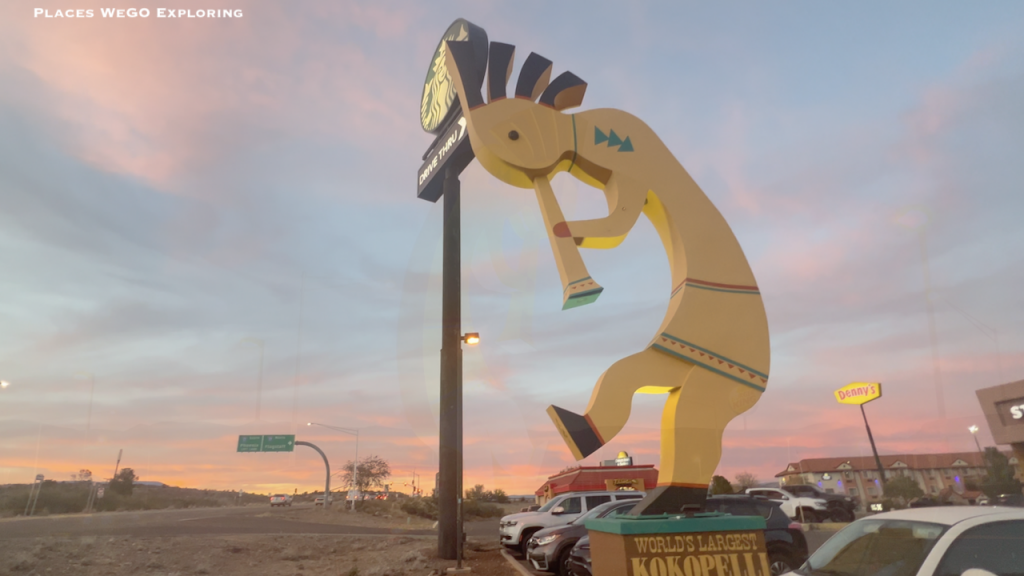 Landmark: World's Largest Kokopelli
Deity: God of Fertility
Culture: Native American South westerm
Country: USA
State: Arizona
Address: 1620 AZ-260, Camp Verde, AZ 86322
An impressive roadside stop near Camp Verde, Arizona to pause and appreciate Native American cultures in the Southwestern United States.
The world's largest Kokopelli, commonly known as "that big flute player," is a fertility deity stands 32 feet tall & is placed atop a six-foot base. It is made of welded steel, cost $25,000 and weighs about five and one-half tons. It took Gerry Berg Sr. and his son, Gerry Jr., about 45 days to create and erect it.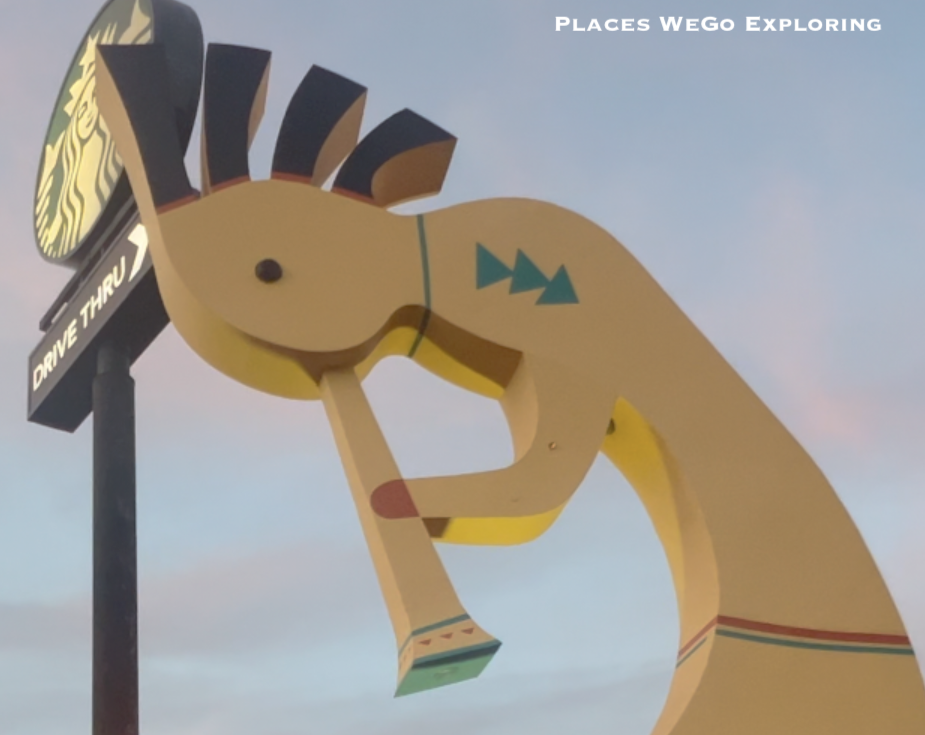 Like most fertility deities, Kokopelli presides over both childbirth and agriculture. He is also a trickster god and master braider and represents the spirit of music. Among the Hopi, Kokopelli carries unborn children on his back and distributes them to women; for this reason, young girls often fear him. He often takes part in rituals relating to marriage, and Kokopelli himself is sometimes depicted with a consort, a woman called Kokopelmimi by the Hopi. It is said that Kokopelli can be seen on the full and waning moon, much like the "man" or the "rabbit" on the moon."
The iconic structure is right now in the parking lot and we hope they move the iconic statue to somewhere nice location where people could get the unobstructed look at the kokopelli.
Happy Traveling & Exploring! 😊