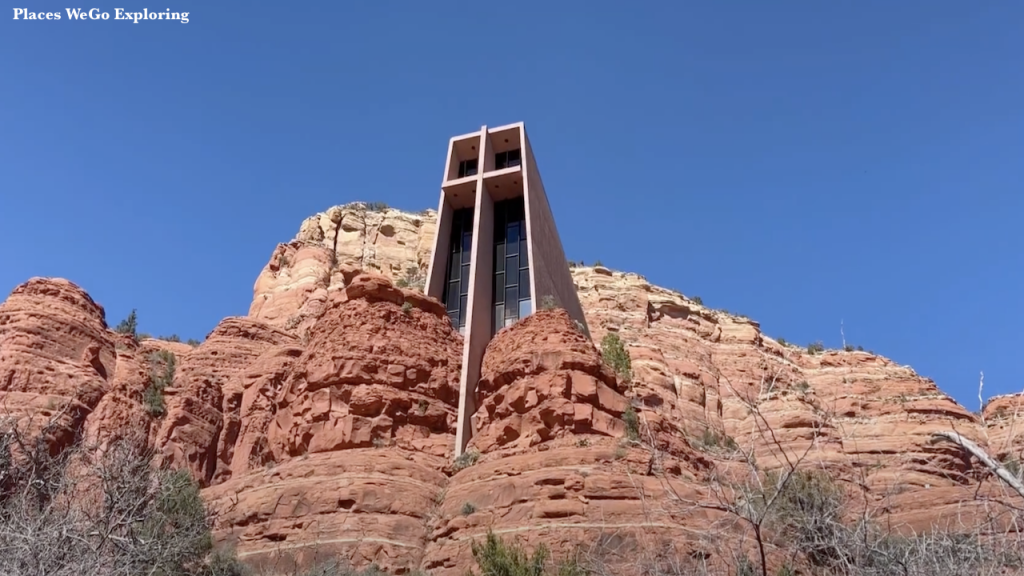 Built to a twin pinnacled spur, about 250 feet high, jutting out a thousand foot rock wall, "solid as the rock of Peter" the building of the Chapel was completed in April, 1956.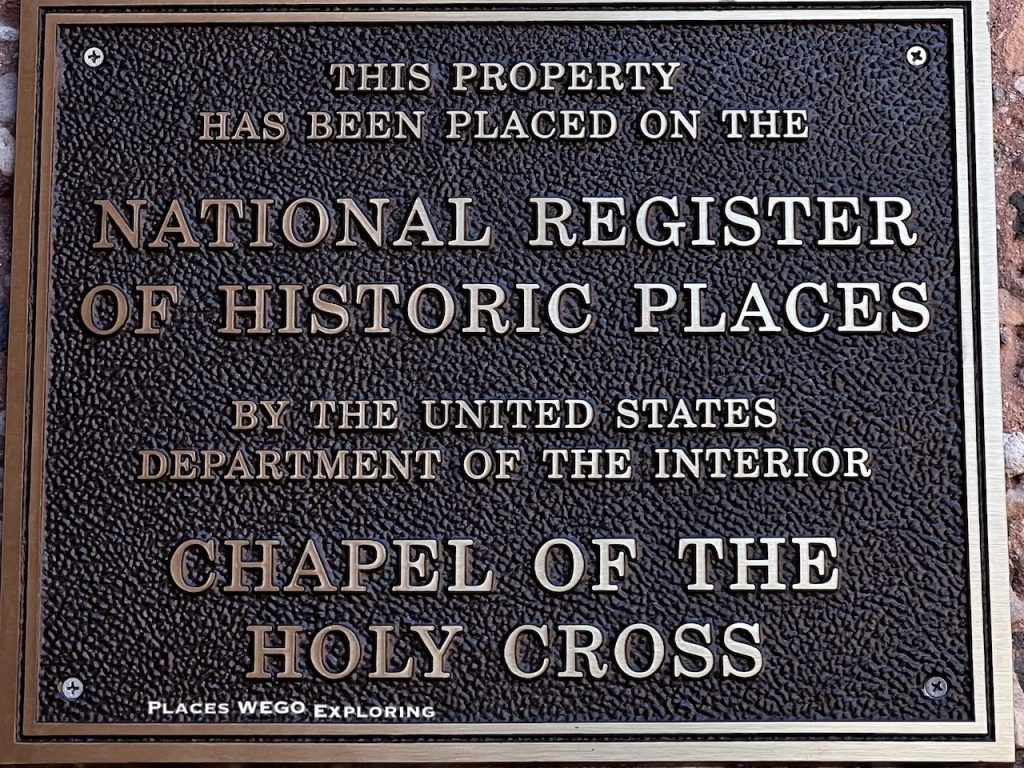 The Roman Catholic chapel was inspired and commissioned by local rancher and sculptor Marguerite Brunswig Staude, and was designed by August K. Strotz of the firm of Anshen & Allen, with Richard Hein of the firm as the project architect. The chapel is under the auspices of the episcopal see of the Roman Catholic Diocese of Phoenix and its ministry is conducted by St. John Vianney Parish, Sedona.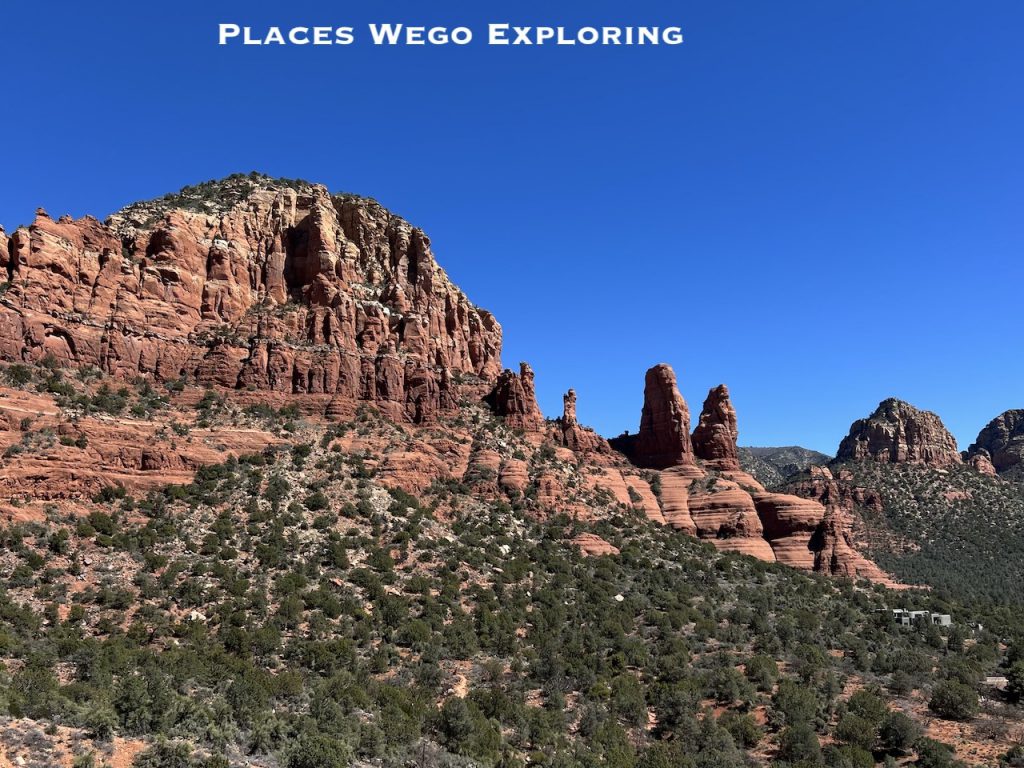 The main feature of the chapel is a 90 ft (27.4 m) tall iron cross on the southwestern wall, which serves both aesthetic and structural purposes. Staude was inspired by the powerful image of the steel framework in the Empire State Building and other skyscrapers. Her idea for the cross was carried out by sculptor Keith Monroe, from San Francisco. The cross holds both the altar and Corpus on the interior.
Do stop by and walk the ramp up to the chapel to enjoy and appreciate the works of the artist and the architect and the beauty of the sandstone surrounding you.
Happy Traveling & Exploring! 😊