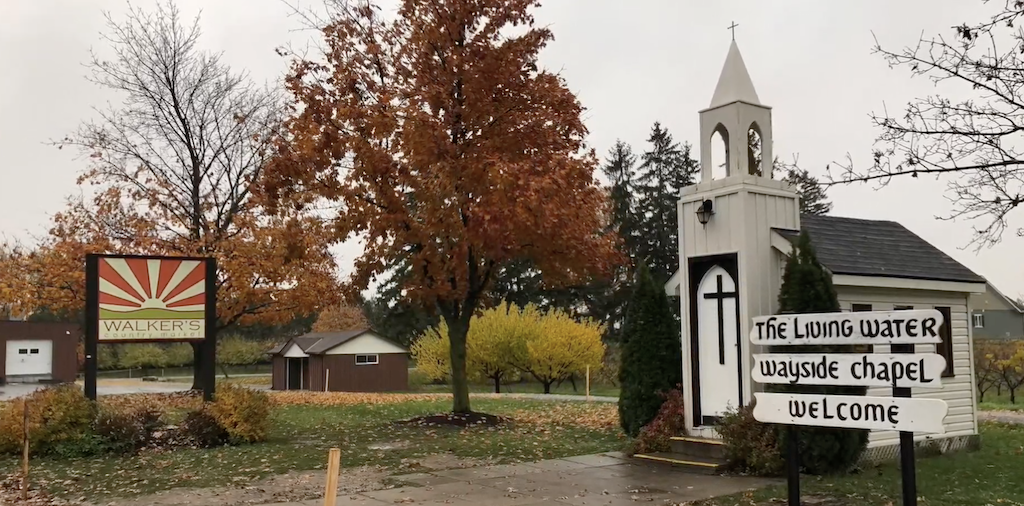 Name: Living Water Wayside Chapel
Hours: Open to visitors 24/7
Location: Niagara-on-the-Lake, Ontario
Country: Canada
What a great place to get hitched……😁😍
If you are looking for a cute and quiet place to get hitched, head over to Ontario and visit this chapel. The chapel and the surroundings won't disappoint you and your fiancé.
This lovely cute chapel holds only 6 people inside and outside the great lawn and the trees will make a perfect set up for the guests. Our guide confirmed to us that such weddings do occur there.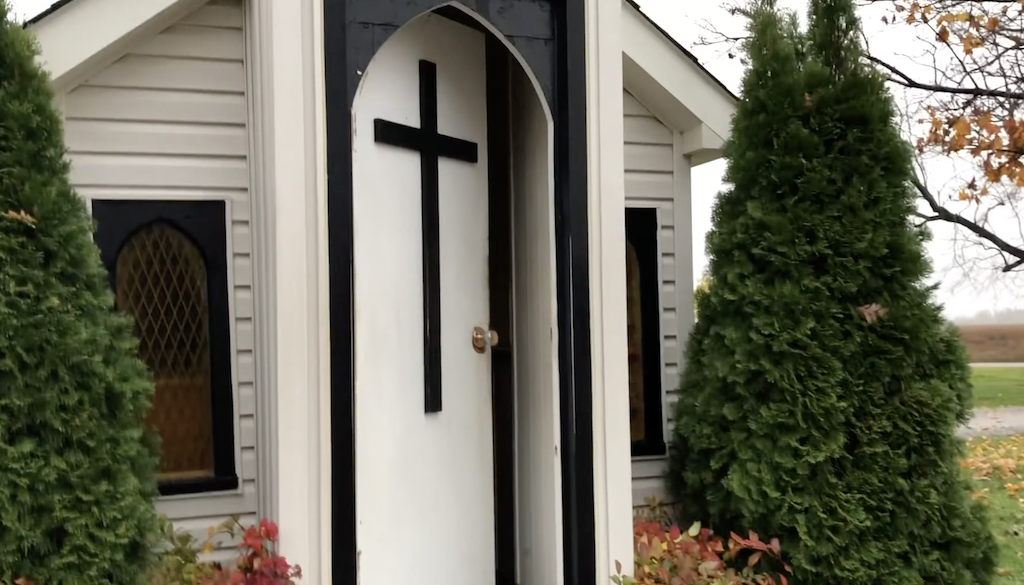 This charming chapel is a tiny sanctuary for tourists seeking a moment of peace and respite from the road. From the outside, it looks more like a child's playhouse than an active church.
We can't really confirm about this chapel being the world's smallest chapel but this 72 square feet chapel is a absolute delight to visit.
The chapel was originally built in 1964 by the Niagara Falls Christian Reformed Church. It was meant to serve as a worship space for tourists in the region. The structure was moved in 2012 to its current location for renovation, but it is unclear who currently manages the chapel. No website exists for the church or the congregation.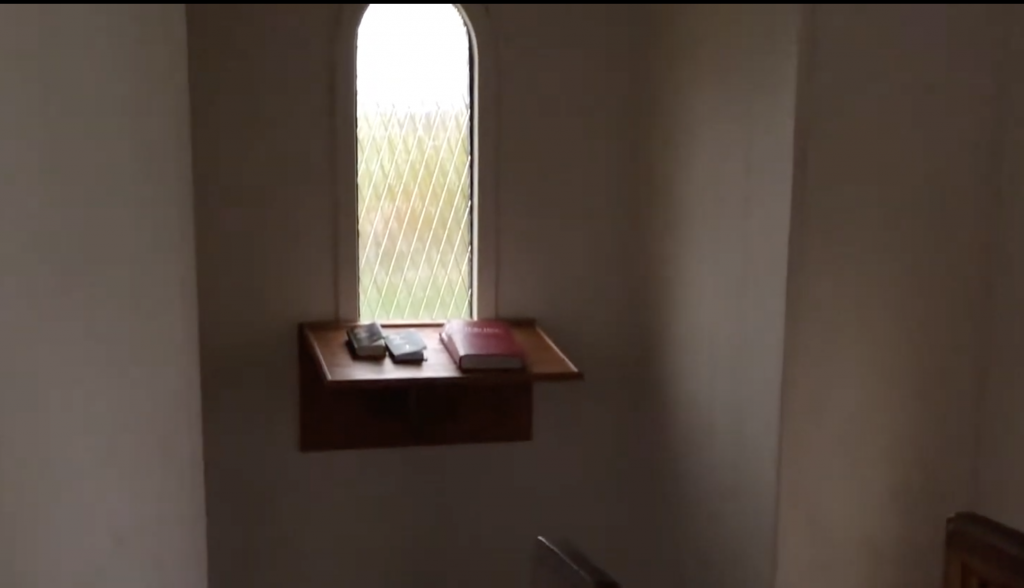 After ducking your head down while entering the archway, you'll see that the inside of this miniature worship space holds four short pews as well as two Bibles and a guest book. Visitors can say a quick prayer in the chapel and walk next-door to Walker's Country Market for fresh produce. Weather-permitting, every Easter guests can join a sunrise worship at the chapel. The space is also available for intimate wedding parties of about six people.
Watch our visit to this cute chapel: