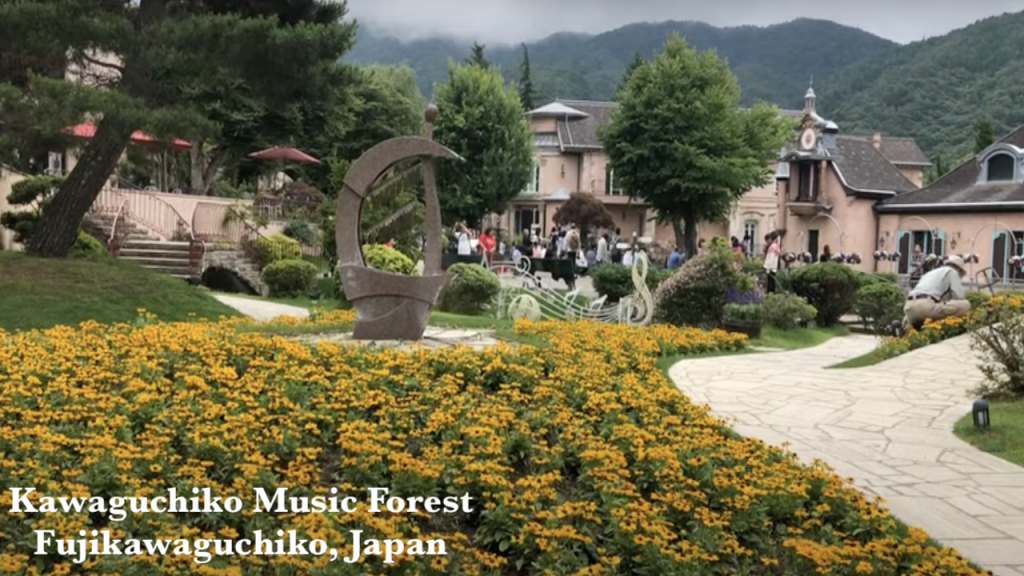 The Kawaguchiko Music Forest is located at the foot of Mt. Fuji with beautiful Lake Kawaguchiko and Mt. Fuji in the forefront. European-inspired garden with an antique music-box museum, vintage organs & live performances, this place is a good choice for visitors who want to spend their quiet afternoon.
Kawaguchiko Music Forest is a one of a kind musical theme park, designed with a "European Alps" atmosphere standing beneath a superb view of Mt. Fuji. It holds a world-class collection of automatic musical instruments, including the world's largest "dance organ and doll orchestra" and the Philharmonic Performance Orchestrion designed for the Titanic.
Stroll through the seasonally themed, art, and rose gardens, or take in the scenery from the comfort of the restaurant-cafe and shops. With the price of admission, you can also enjoy various musical experiences throughout the day. Particularly interesting are the automatic instrument demonstrations, and one of a kind live performance of musicians and opera singers. Also, experience the sand art storytelling artists backed by live musicians. This park is for all ages, enjoyable in all seasons, rain or shine.
Please watch our trip to this wonderful music museum: