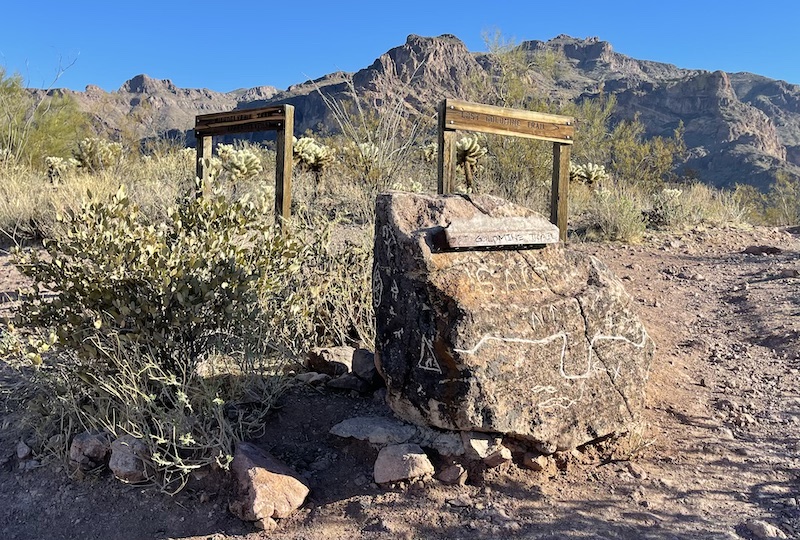 Trail Name: Hieroglyphic Trail
Length: 2.8 miles (Moderate)
Elevation Gain: 567 ft
Location: Apache Junction in Superstition Wilderness
Route type: Out & back
Difficulty: Moderate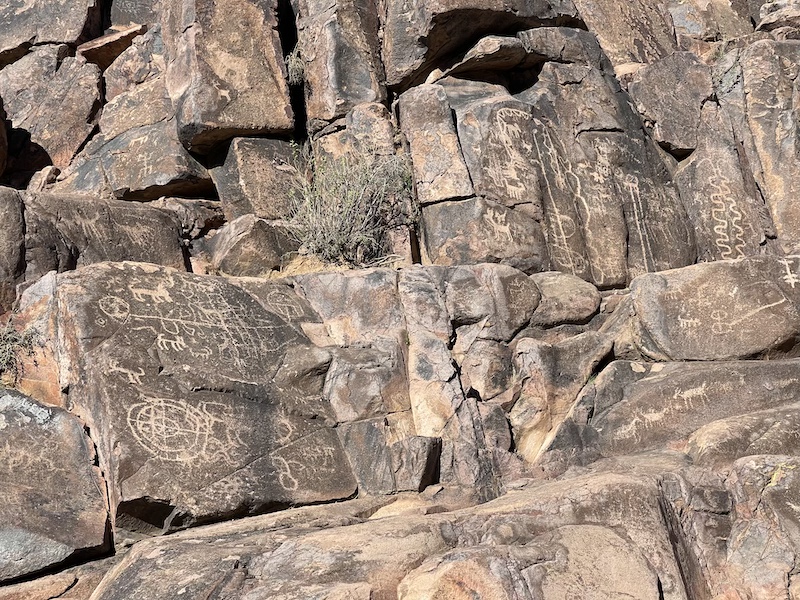 A very popular and fun hike near Apache Junction, Arizona that offers the hikers the great views of the upper slopes of the Superstition Mountains to the north, rising over 2,000 feet higher. Hieroglyphic Trail ends at a rocky section where pools of water persist almost through out the year, where you could find hundreds of petroglyphs carved out by the ancient Hohokam Indians, who inhabited this desert region up to 1,500 years ago.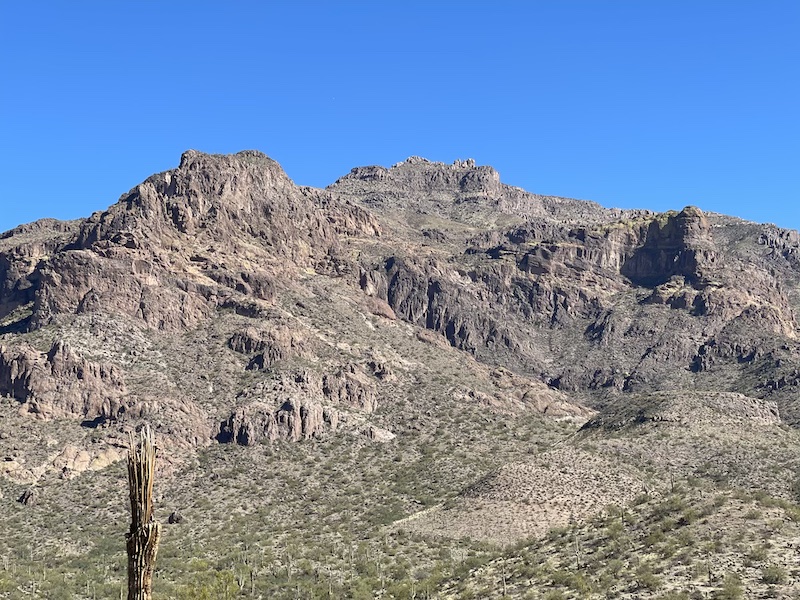 The trail has gradual increase in elevation and towards the end of the trail, a bit of rock scrambling is required which makes the difficulty level of this hike moderate.
We were there in early February and didn't see any wildflowers blooming. Probably end of February to March might be the best times if you want to see the flowers in the wilderness.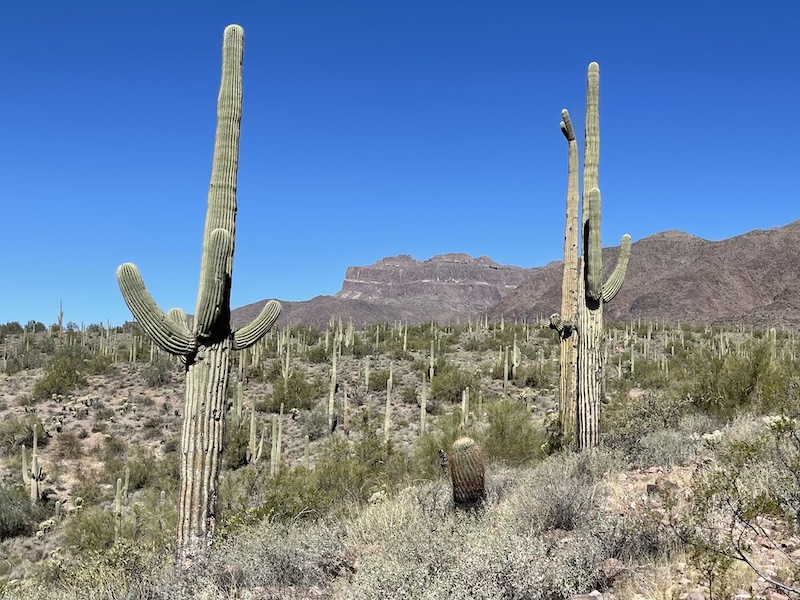 Happy Hiking & Exploring! 😊