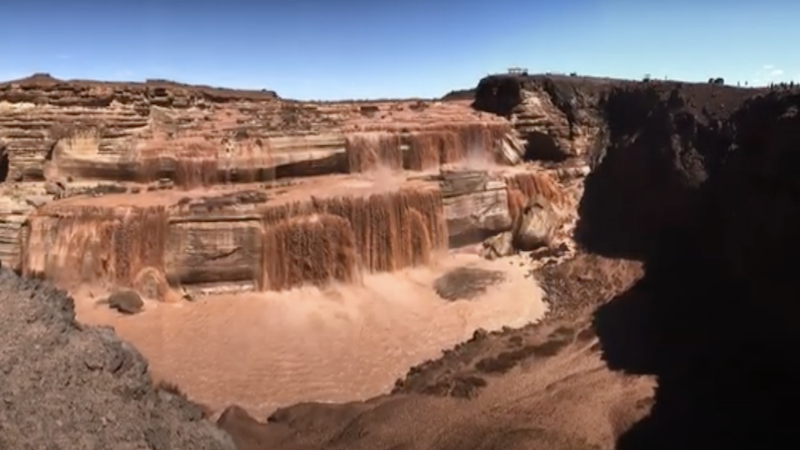 Grand Falls is a natural waterfall located 30 miles northeast of Flagstaff, Arizona in the Painted Desert on the Navajo Nation. At 181 feet tall, it is taller than Niagara Falls. It is one of the popular destinations for the hikers & visitors of Arizona.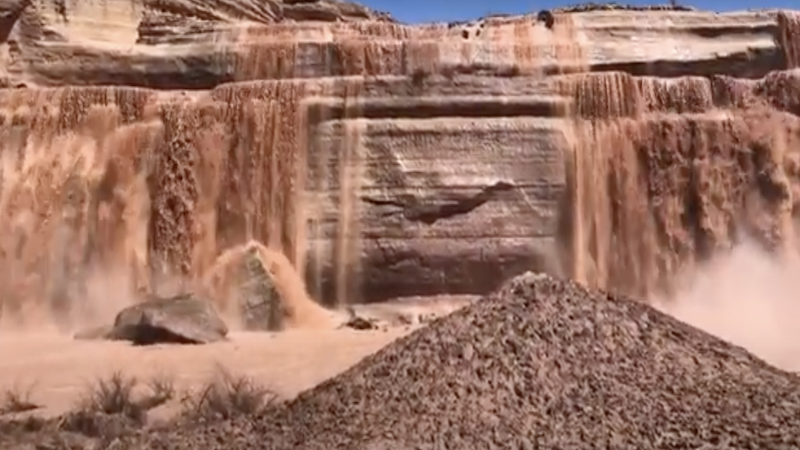 It dumps snow melt or monsoon rain into the Little Colorado River below. It is popular for its chocolate color fall during March & April since the river collects the silt-laden water along its way. That's the reason behind the name it earned 'Chocolate Falls'.
The rest of the year, this place will look like a regular waterfall and have a normal flow.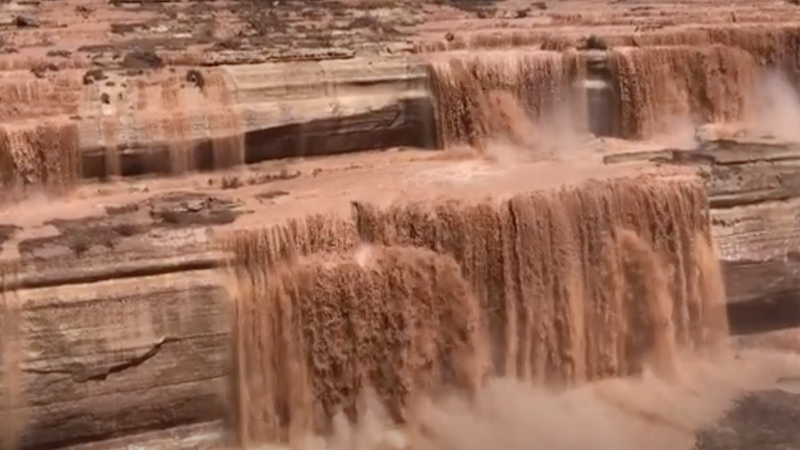 There is a 0.5 mile steep hike down to the waterfall landing level. Please respect the law of the land.
Trail: Grand Falls Hike
Location: Flagstaff, Arizona, USA
Miles: 0.5 miles to the landing from the parking
Best Time to visit: March & April – Right after the monsoon
Dirt Road: 10 miles
Permit: Required from Navoja Nations – See below
Etiquette: Leave No Trails
Pack in & Pack Out
A Navajo Nation permit is needed to visit Grand Falls. Permits can be found here: https://navajonationparks.org/permits/backcountry-hiking-camping/
Happy Hiking & Exploring! 😊
Please watch our hike video here: