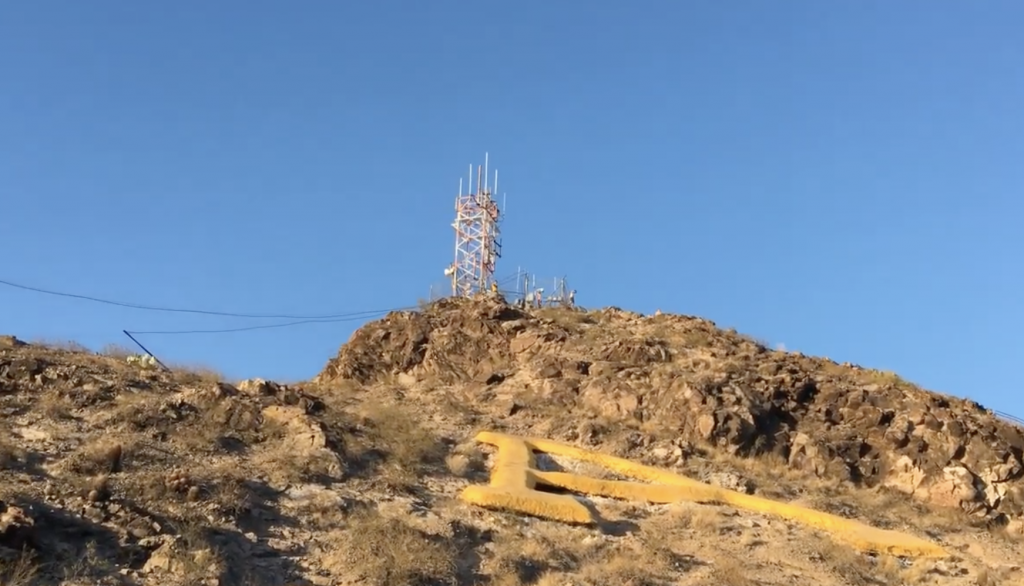 'A' Mountain at Hayden Butte is a 0.9 mile heavily trafficked out & back short trail hike. Tempe Butte is the official name of an andesite butte of volcanic origin, located partially on Arizona State University's Tempe campus in Tempe, Arizona.
It is often referred to by locals as A Mountain, after the 60-foot-tall gold-painted letter 'A' near the top. Tempe Butte, or A Mountain, is a popular place to hike as it provides a view of ASU's Tempe campus and downtown Tempe.
The iconic landmark letter "A" and its rich history is the integral part of the people of Tempe and ASU students, professors and alumni. Be sure to keep your eyes peeled for petroglyphs that were left by from Tempe's first settlers, the Hohokam.

In September 16, 1952, the "A" on what is now known as "A" Mountain was destroyed by vandals, who were believed to have used dynamite to blast apart the letter. The culprits were never identified or prosecuted. In 1955, a new letter "A" is installed on "A" Mountain, this one made of reinforced steel and poured concrete, measuring 60 feet from base to top.

During COVID – 19, the letter 'A' was painted in blue to honor the frontline healthcare workers.
Happy Hiking Trails & Exploring! 😊
Please watch our 'A' Mountain Hike video here: