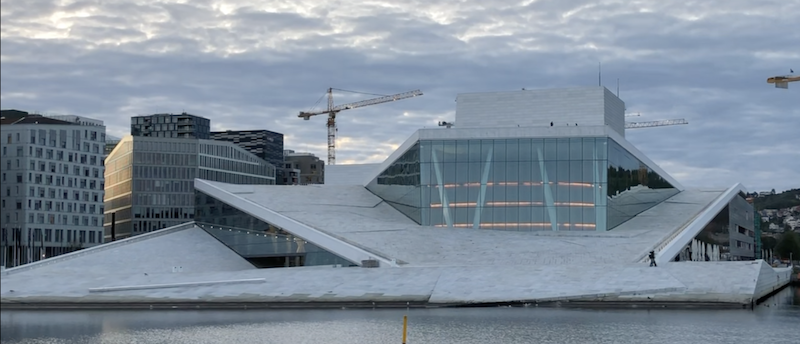 The Oslo Opera House is the home of the Norwegian National Opera and Ballet, and the national opera theatre in Norway. The building is situated in the Bjørvika neighborhood of central Oslo, at the head of the Oslofjord. The innovative structure of the Opera House with its marble covered roof is an amazing place to visit and it is awesome both inside and outside.

Oslo Opera House's website states: Please walk on the roof! 😘
and we did walk on the roof. The entire stretch was a beautiful surface meant to be stepped on.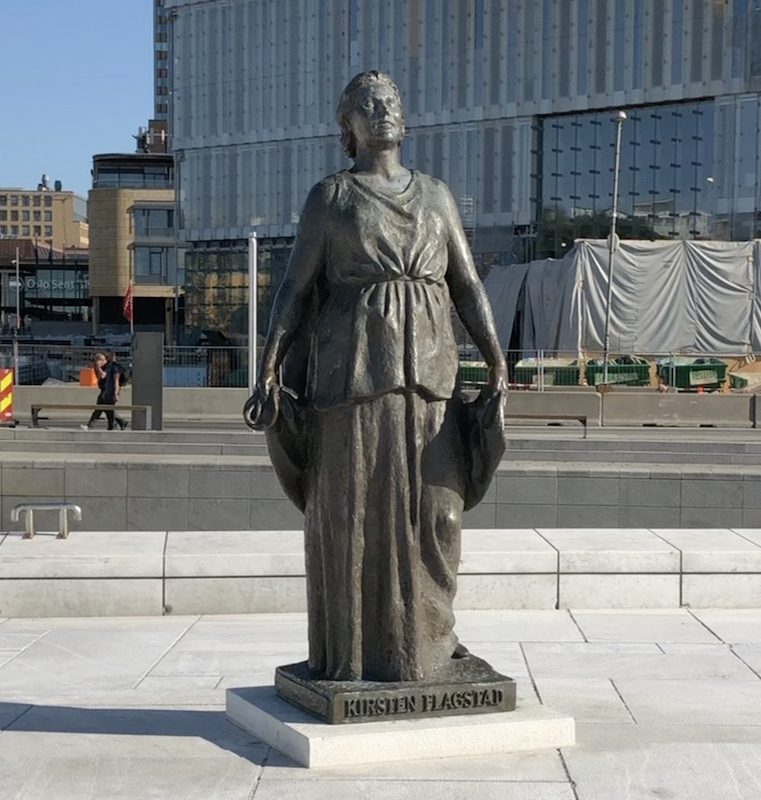 The sculpture of Kirsten Malfrid Flagstad (12 July 1895 – 7 December 1962) a Norwegian opera singer and a highly regarded Wagnerian soprano will greet as you enter the Opera House . She ranks among the greatest singers of the 20th century, and many opera critics called hers "the voice of the century." She also has a star on the Hollywood Walk of Fame!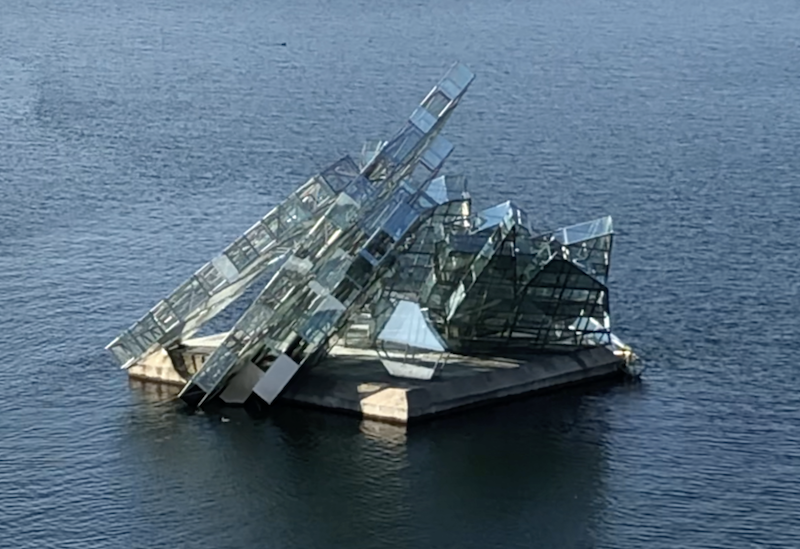 'She Lies' is a public sculpture by Monica Bonvicini made of stainless steel and glass panels measuring approximately 12 metres by 17 metres by 16 metres next to the Oslo Opera House, in Norway.