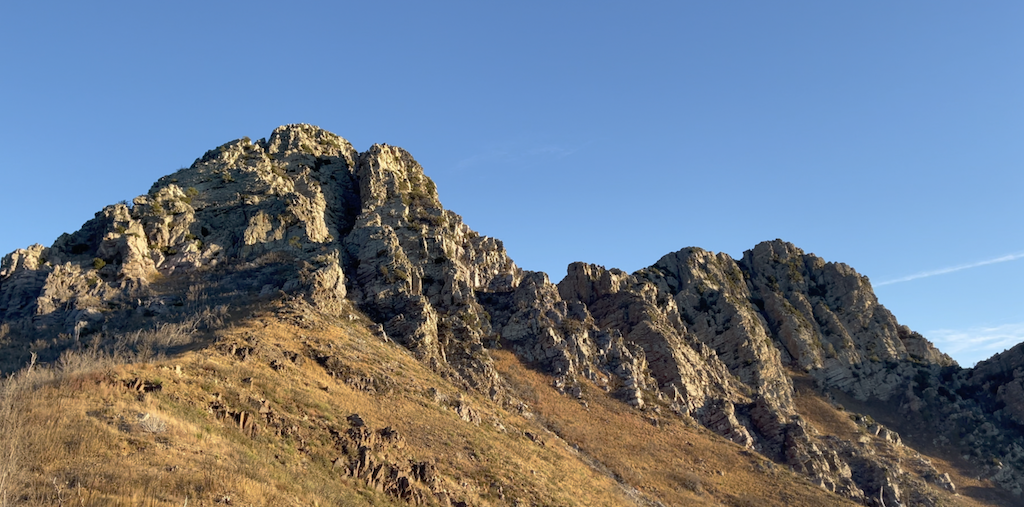 Stats:
Trail: Browns Peak via Brown's Trail
Location: Lonepine Trailhead, Near Tortilla Flat, Arizona
Mountain: Four Peaks Wilderness
Distance: 5.1 miles
Trail Type: Out and Back
Trailhead Elevation: 5,707 ft.
Browns Peak Elevation: 7,659 ft.
Gain/Loss: +1952 ft
Rating: Difficult
Four Peaks is a prominent landmark on the eastern skyline of Phoenix. and it is located in the Four Peaks Wilderness in the Tonto National Forest, 40 miles (64 km) east-northeast of Phoenix. In winter, Four Peaks offers much of the Phoenix metro area a view of snow-covered peaks. It is the site of an amethyst mine that produces top-grade amethyst.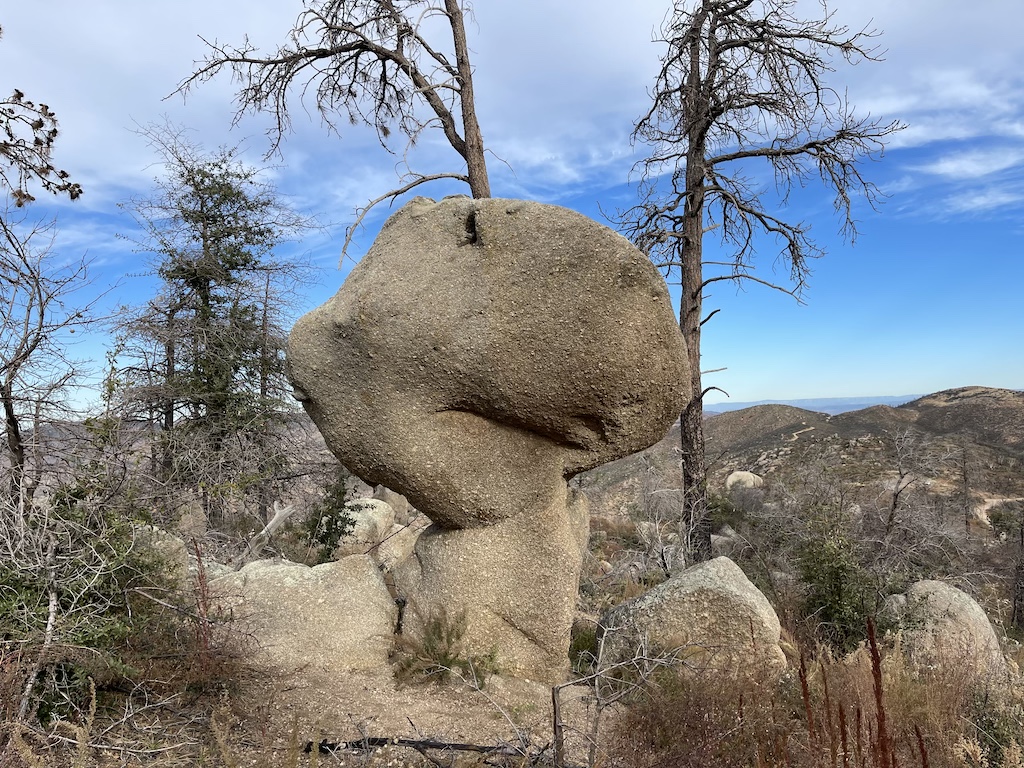 The name Four Peaks is a reference to the four distinct peaks of a north–south ridge forming the massif's summit. The northernmost peak is named Brown's Peak and is the tallest of the four at 7,659 feet (2,334 m). It is the highest point in Maricopa County. The remaining summits are unnamed, and from north to south are 7,644 feet (2,330 m), 7,574 feet (2,309 m) and 7,526 feet (2,294 m) in elevation.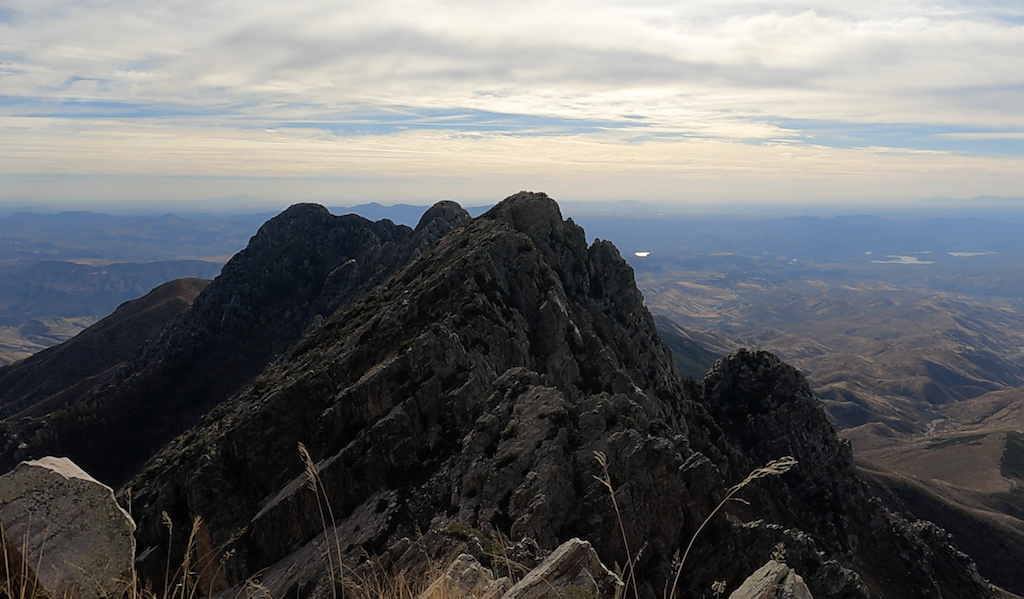 Browns Peak via Brown's Trail is the premier climb in the Phoenix area. It consists of both easy trail and class 3 scrambling up a scree filled collier. The drive traversing through the dirt road off of AZ 87 is about 19 miles and then the smooth and easy hike upto Browns Saddle. From there, it is a class 3 almost equivalent to class 4 but without rope climb. As they say, this hike is only for experienced hikers and not for faint hearted and if you have any iota of fear for height, we would suggest, please take a turnaround at Browns Saddle.
We really took our time in crossing the chute as every step needed to be taken with care and caution. Though we tackled Humphreys, Flat Iron and Picket Post, we found this the hardest we have ever done in the state of Arizona. Climbing up and down the chute, both poses their own difficulties.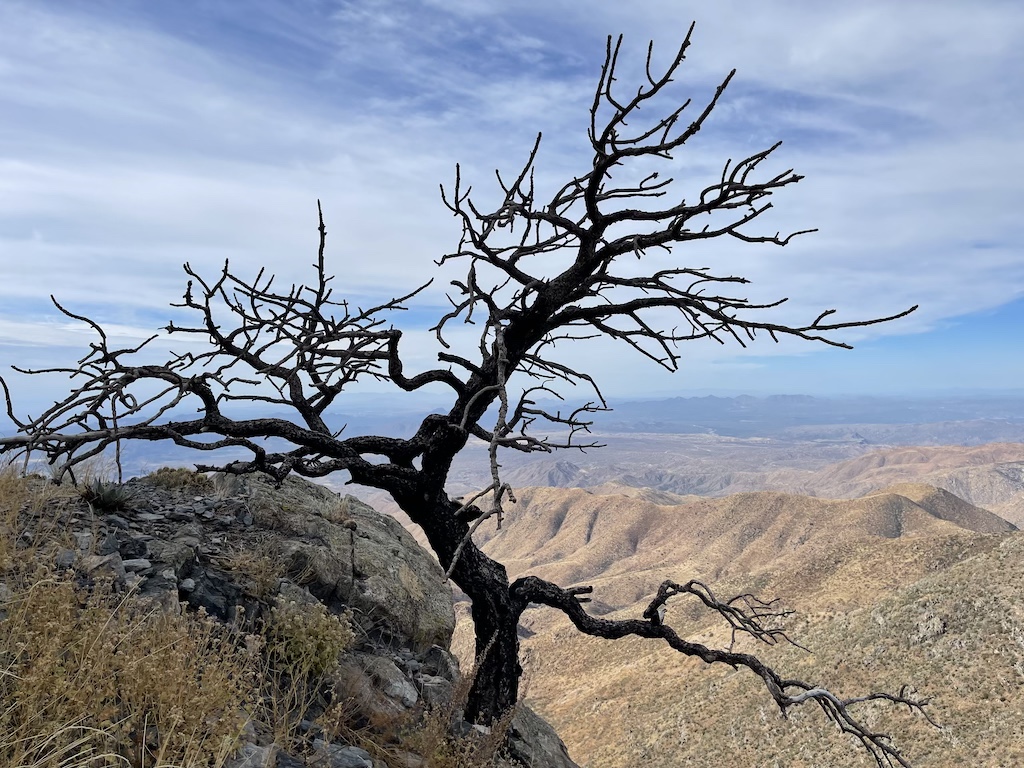 There are four segments to this hike:
1. Drive through the dirt road takes about any where between 1 and 1/2 to 2 hours
2. Hike up takes about any where between 2 to 3 hours
3. Hike down takes about 1 and 1/2 to 2 and 1/2 hours
4. The drive back especially during winter since it gets really dark around 5 pm takes about 2 to 2 and 1/2 hours.
Despite all the challenges we completed the hike with a few scratches. The hidden cactus in the rock grove posed a good threat to us. We highly recommend carrying a good pair of gloves. Though it might look warm at the saddle, it will be very cold and windy at the summit. Keep layers on at the summit.
If you find this page useful, please do check out our videos in Arizona Hiking.
Happy Hiking & Exploring!